Lil' Merica is a large Americophilic city in County McGarbage, Homia. About 96% of the population are overweight, and crime rates in Lil' Merica are the highest in all of Homia. It is also very poor, as there are a lot of homeless people that live on the streets. The Homian Parliament are planning on making Lil' Merica and its metropolitan area into its own county. They also plan to replace many of the abandoned, vandalised houses and buildings.
Jason Van Dyke, who is now a student at Vick House School, was forced to move away from the city after a gang war shot up his house. He also took his fat scooter with him. He now has both Homian and Pedian citizenship.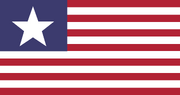 Population
According to the 2011 census, the city had a population of 459,268. It is the largest non-capital city on Volcanus. It grew rather rapidly; in 2001 it had a population of 224,593 and in 1991 it had a population of 134,983.
In November 2015, its metropolitan area was estimated to have a population of 897,351.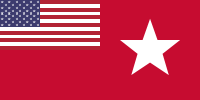 Places of interest
Shops
Restaurants, cafés and takeaways
Other